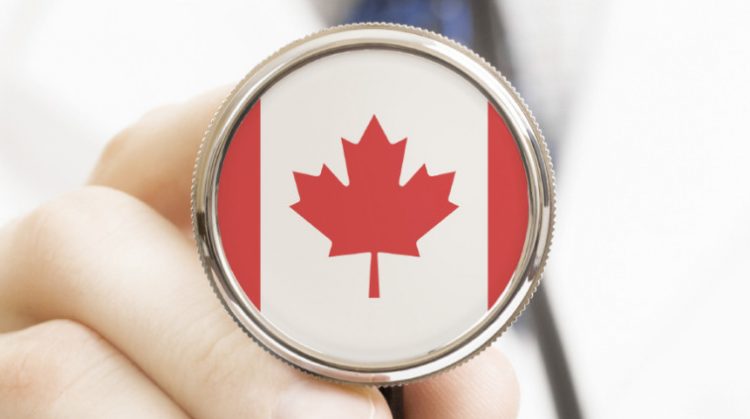 In a number of countries, government health care assistance includes alternative programs for the categories of people that cannot afford medical insurance, such as people with low income, unemployed, etc. In Canada, the government provides health care assistance to all Canadian citizens. Some sources somewhat habitually reiterate that Canada has free government health care. In fact, it is not exactly true: Canadian health care is publicly funded – which means the money comes from taxes – and has no single center. Instead of it, every state has its own health care programs, so, health plans may vary significantly by regions.
In case of publicly funded health care, people contribute with taxes for their public health insurance. At the same time, all Canadians have access to health care services. According to Fraser Research Bulletin, in 2018, average single individuals with income about $44,000 paid for their health insurance $4640 per year, for families the amount may vary depending on income and number of family members. Average family paid about $6311, while the families with the lowest income paid $496 only.
What Canadians Get for their money

Services provided and covered with health insurance may differ depending on the province. Let's examine some selected programs, national and provincial.
1. Ontario Health Insurance Plan (OHIP)
OHIP is a major Ontario government insurance plan for all the province residents. It covers family doctor services, visits to walk-in clinics, hospital visits and stays, surgeries, including dental surgeries and eye surgeries, emergency services, and abortions.
2. Ontario Drug Benefit Program (ODB)
This program is intended for those who are 65 years old and above. It covers more than 4400 prescription drugs if you buy them in a pharmacy in Ontario province.
To reduce the cost of drugs, the government normally suggests generics instead of brand-name medications, if there is an approved generic version.
3. OHIP+
This program was implemented in 2018 to support those who are 24 years old and below. It is similar to the aforementioned ODB and covers the same range of medications but eligible for babies, children, and youth.
4. Ontario Trillium Drug Program (TDP)
This program is for those who are not eligible for ODB or OHIP+ but spend more than 3-4 % of their incomes on prescription drugs. This program does not cover the costs of prescription drugs completely but helps to reduce expenses.
5. British Columbia Tripartite First Nations Health Plan
In the framework of the national health care program First Nations people and Inuit, the government of British Columbia implemented British Columbia Tripartite First Nations Health Plan for the indigenous population of Canada.
This strategic plan includes comprehensive care for the First Nation population living in reservations and for those who are integrated into the local communities but have special needs or specific approach to health care.
6. Medical use of cannabis
Based on the Cannabis Act of October 17, 2018, Canada government provides access to the use of marijuana in medical purposed. The number of medical conditions is listed as those that may benefit from medical marijuana, including cancer, Alzheimer's disease, depressions, some neurologic conditions, gastrointestinal disorders, and others.
As soon as you are medically qualified for use of cannabis, you may get it from a licensed producer.
7. Interim Federal Health Program (IFHP)
The government program is intended for those categories of the population that are not qualified as Canadian residents, e.g., refugee claimants, victims of human trafficking, and detainers. The program is managed by Medavie Blue Cross dealing with IFHP claims. If you are eligible for IFHP you may get medical services in common hospitals and clinics.